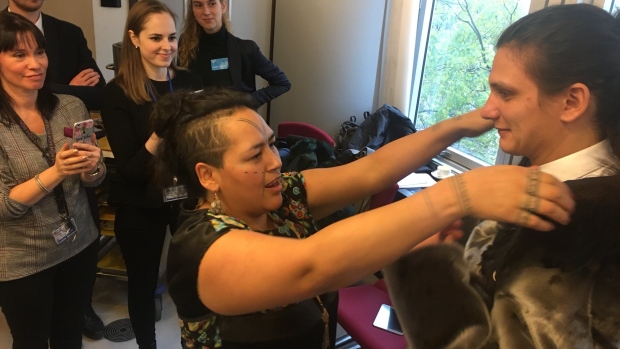 Nunavut, N.W.T. and Greenland team up on European politicians to promote Inuit seal skin products
Published on CBC North
On Wednesday in Brussels, Belgium, representatives from Greenland presented the European Parliament with the idea of a QR barcode to help consumers identify legal seal skin products. Northern sealing advocates from the N.W.T. and Nunavut were there to support the new initiative.
"It's a barcode that you can easily scan that directs the consumer to a website in the EU that tells them that these products are exempted from the EU seal ban and they're legal for entering into the EU," explains Francois Rossouw, a fur marketer with the N.W.T. government who traveled to Brussels for the meeting.
Rossouw says people were supportive of the barcode.
"It was good to hear."